Charity Work
A few years ago I met Jim and Sarah when then first came up with idea of adding lights to their christmas themed bike to raise money for charity. I volunteered my time and expertise to design and build the flash controller and wire the lights. Both of the units were made to run from the bikes 12v cigar power socket, powering a flasher circuit housed in a protective enclosure which feeds 2x 5meter long led strips. The santa bike uses 5m of red and 5m of green lights, where as the the snow bike uses 2x 5m white strips.

The Santa Bike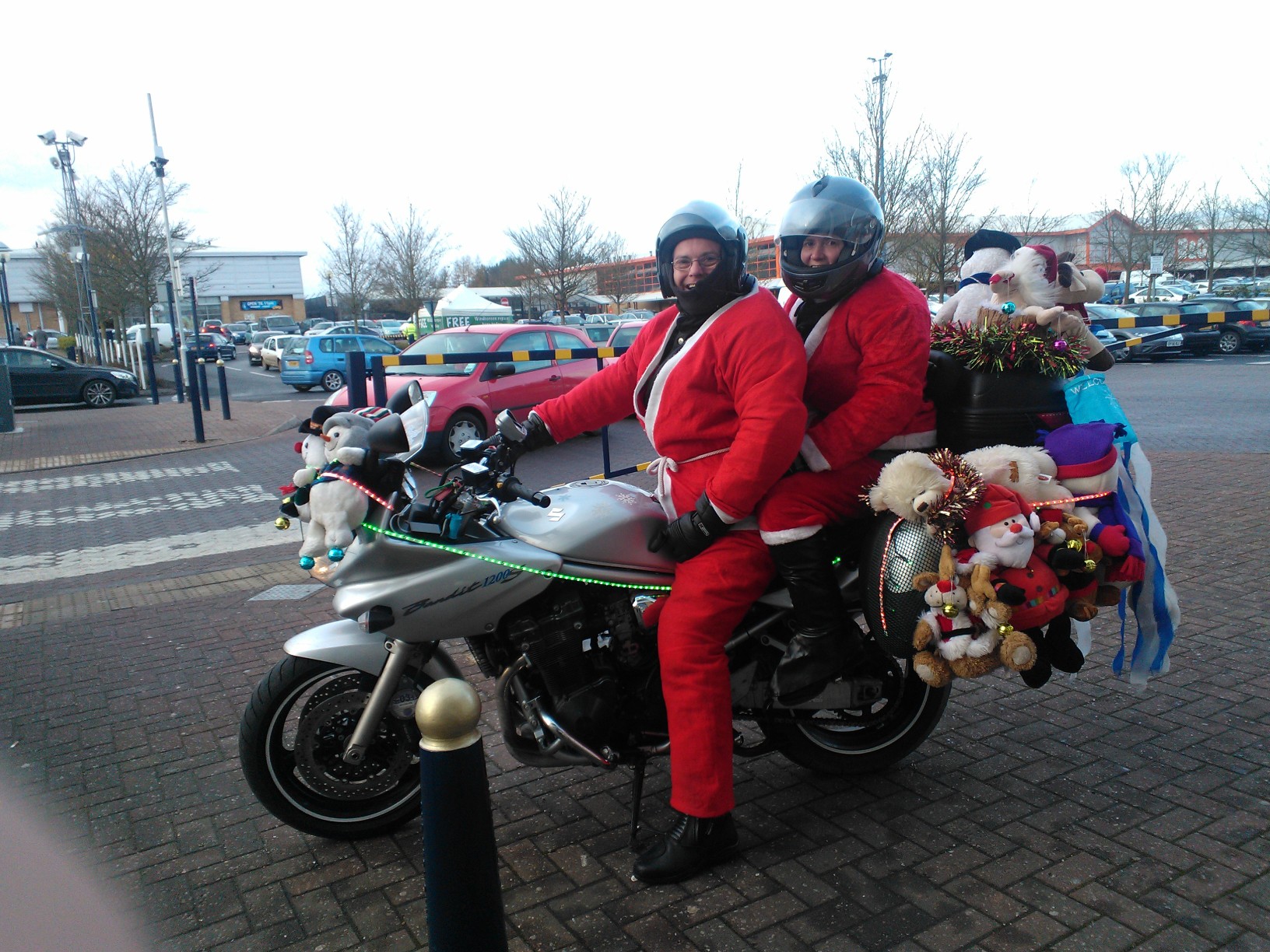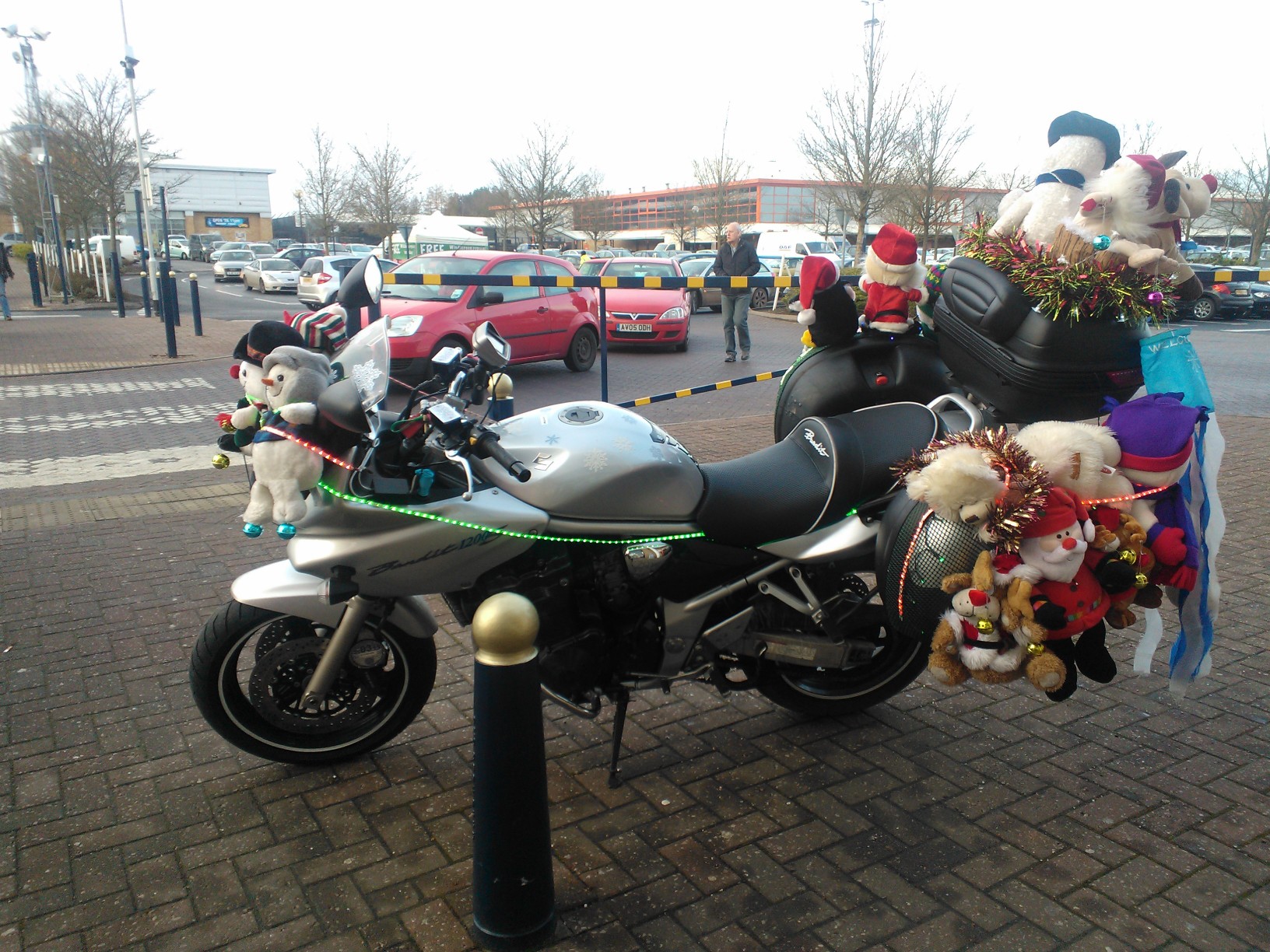 New for 2015 was the Snow Bike

After a few years of successful use, Jim and Sarah decided the santa bike was due to be refreshed, so opted to go for a snowman theme again my services where offered free to complete the project.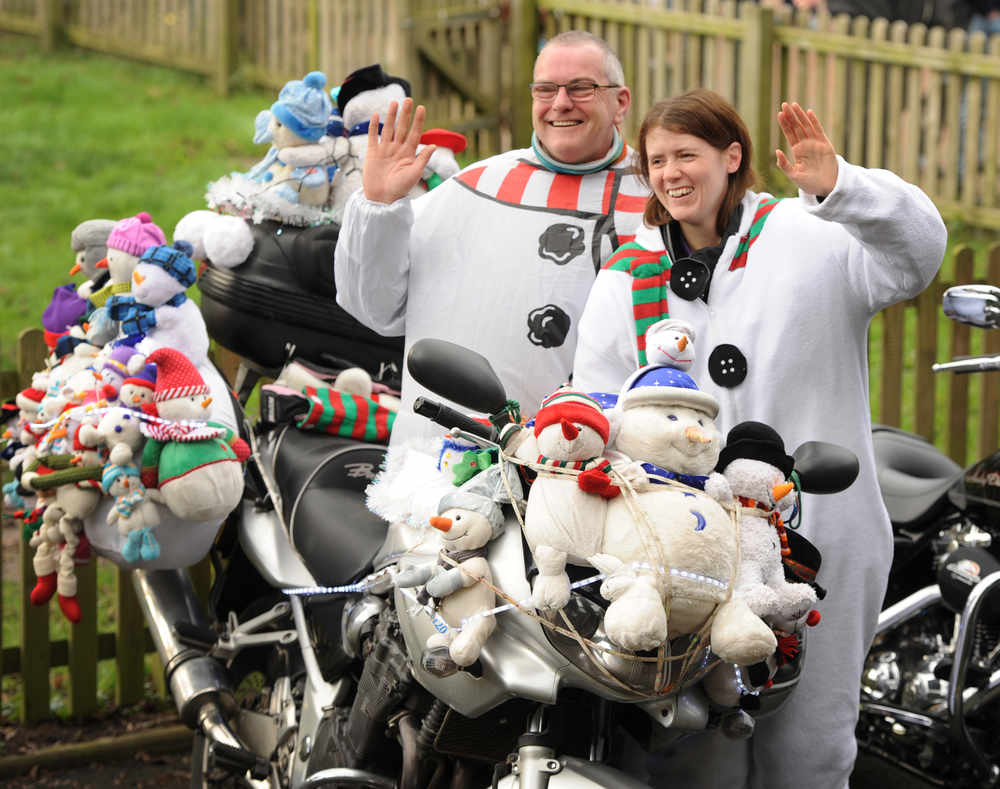 Jim Moore and Sarah Stephenson join the Bugsplatz Mcc team every year in a themed motorbike rally which travels through the streets of Telford, including Brookside and Madeley.

Bugsplatz motorcycle club
Check out the Bugsplatz club website for more information and future events.